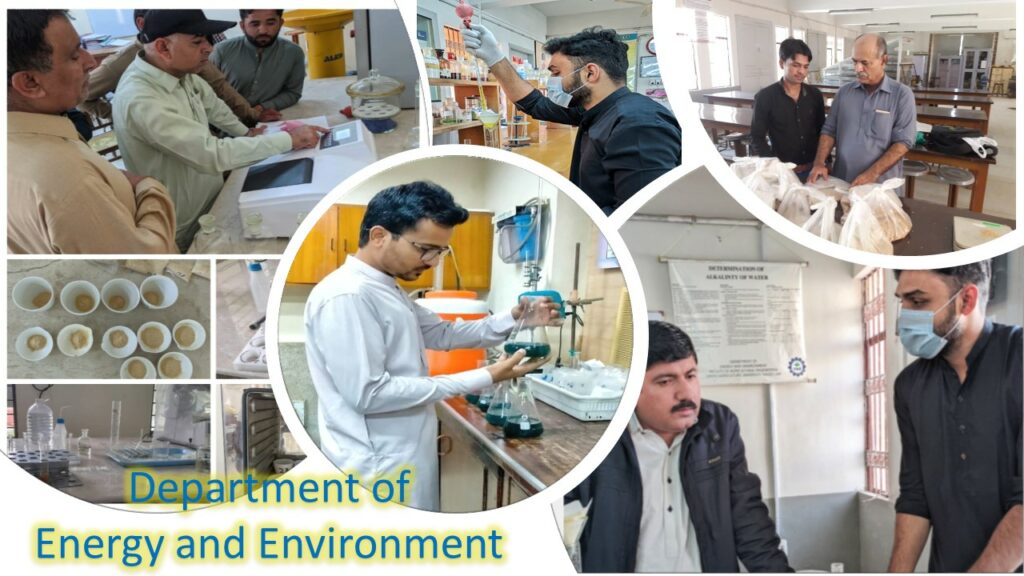 The Department of Energy and Environment was established in the year 1995 in the Faculty of Agricultural Engineering. The department offers courses in energy related areas with main emphasis on the efficient use of available energy resources and to develop the renewable energy resources to minimize reliance on fossil fuels. The management and disposal of agricultural and industrial wastes is one of the major areas of its concern. The department also offers courses on environmental engineering, agro-industrial management and waste utilization. This department offers postgraduate degree programs of M.E and Ph.D in Energy and Environment.
It also deals with the changes that occur in the eco-system through man-made interventions in order to protect and preserve the environment from external influences. It focuses on the agro-industrial development and its management strategies. Apart from the academic activities, the department is involved in project research and consultancy. The department has contributed in the design of various machines for the use of farmers and remained involved in the projects sponsored by the national and international organizations.
The department works for the manpower development to formulate strategies for sustainable development, effective use of water, explore sustainable energy alternatives reducing reliance on fossil fuels, sustainable land management to combat desertification and land degradation, conservation of biodiversity, and planning to reduce land, water and air pollution on local, regional and global perspective. In the last year, the department of Energy and Environment produced 4 postgraduade students who completed their M.E degrees.