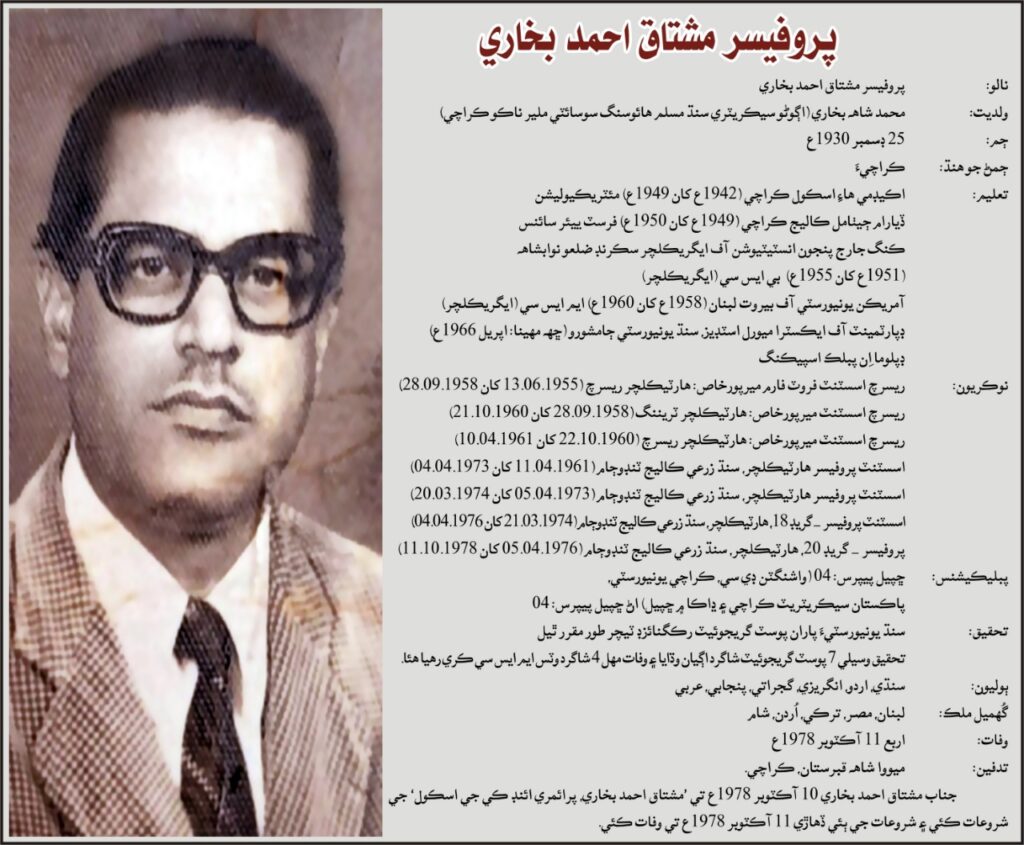 History
Bukhari Model High School Sindh Agriculture University Tando jam is an old institution of education working on 'No profit no loss Basis' since 1978.
Those were the springs of 1978 when Professor Mushtaque Ahmed Bukhari a Professor of horticultural Department Sindh Agriculture University Tando jam along with his friends decided to serve the educational blossom to the young souls of Tando Jam and its vaccinity. Along with his friends he started the planning and finally on 10th of October 1978 the School breathed the first Air and was inaugurated. Luck had an other share for the project. Professor Mushtaque Ahmed Bukhari breathed his last on the second day of school. He expired on 11th October 1978.
After his demise, his friends carried the torch and the journey began on no loss no profit basis.
The first batch had 7 students, the number has reached more than 575 now, spanning from Pre-nursery to matriculation .
It serves more than 25 villages of neighbourhood and the dream seen by a scholar has turned into reality.
"Mushtaque Bukhari Memorial High School " renamed " Bukhari Model High School " in 2006 but can never re name the services of Madam Razia Sultana, Madam Badrunissa Natali,Ms.Muneera Bano Babar,Ms.Zamarud Khalud Qazi and Madam Zehra Imran