The Higher Education Commission (HEC) of Pakistan has signed a contract with the world's most popular Massive Open Online Courses (MOOC's) service provider, Coursera International, and acquired licenses at a discounted price through its initiative "Digital Learning and Skills Enrichment Initiative  (DLSEI). This program has been started from the first week of January 2023, and we are already in communication with HEIs for its launch and access. This time license is Free of Cost and will be issued to students of First Come basis.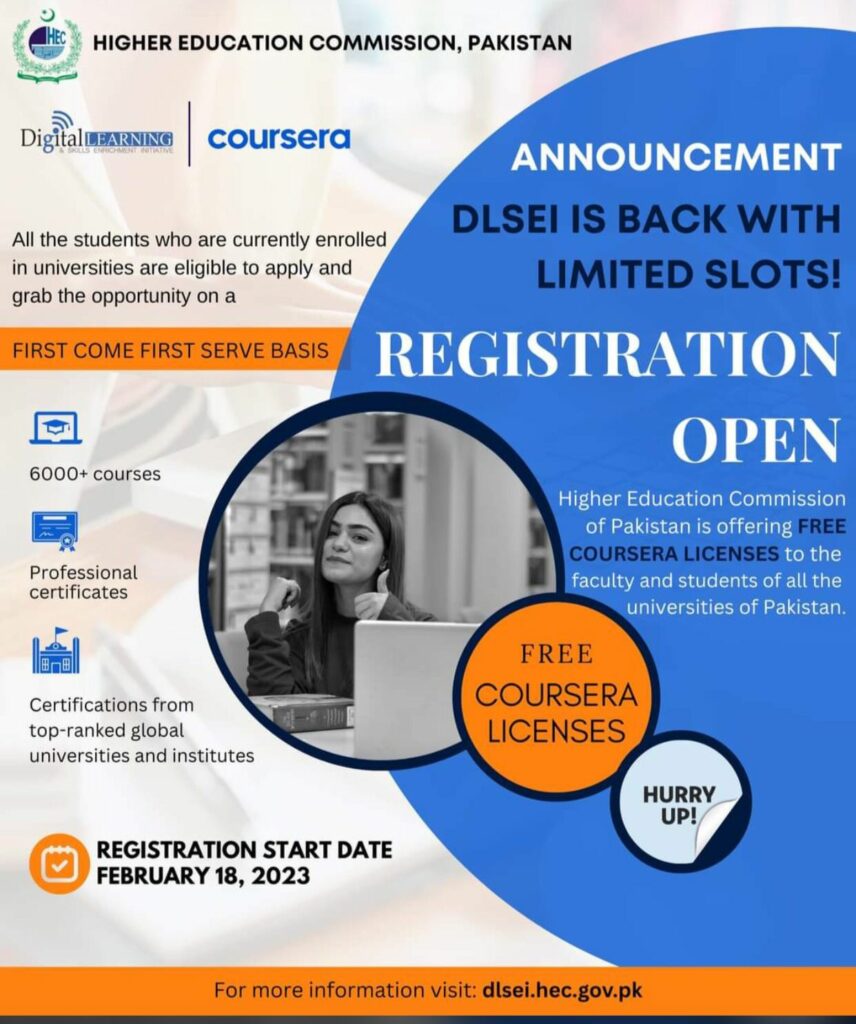 Dear All SAU University Students, You all need to registered here on urgent bases, last date is 5th March 2023, Dont miss this big opertunity.
Digital Learning & Skills Enrichment Initiative Pakistan. https://dlsei.hec.gov.pk/
Registration for applying for a Coursera license is open now. Apply now and grab the opportunity. Limited slots are available!
The Licenses of Coursera are free of cost, only sudnt/ faculty member has to apply at eservices, there 6000+ different courses from multiple university of world wide, license validity is upto 31st july.